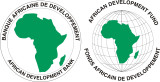 Source: Africa Innovation Summit |
The African Development Bank (AfDB) confirms its partnership with the Second Edition of the Africa Innovation Summit to be held in Kigali 6-8 June 2018
The AIS II is pleased with the partnership of the AfDB, which was crucial for the success of the first edition and now consolidated for its second edition
The AIS focus on innovation is well aligned with the Bank's high 5s strategic priorities, crucial for Africa's development
KIGALI, Rwanda, April 13, 2018/APO Group/ --
Dr. Akinwumi A. Adesina, President of the AfDB (www.AfDB.org) in his letter, addressed to President Pedro Pires, former President of the Republic of Cabo Verde, stated: "Let me first commend you for your visionary leadership in spearheading the work of the Africa Innovation Summit (www.AfricaInnovationSummit.com) which is gaining momentum as a unique homegrown platform for championing innovation as a cross-cutting issue for addressing Africa's development challenges".
President Akinwumi Adesina also stated "the AIS focus on innovation is well aligned with the Bank's high 5s strategic priorities, crucial for Africa's development" and confirmed that the Bank will be represented by a high level delegation and will partner as a sponsor of the second edition of the summit to be held in Kigali 6-8 June 2018.
The AIS II is pleased with the partnership of the AfDB, which was crucial for the success of the first edition and now consolidated for its second edition, with the aim of facilitating collective actions to promote and build enabling environments for innovation in African countries.
Distributed by APO Group on behalf of Africa Innovation Summit.