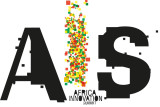 Multimedia content

Images

(1)

Simbarashe Mhuriro, keynote speaker at the opening ceremony of the AIS 2018, June 6, 2018, Kigali, Rwanda
Source: Africa Innovation Summit |
Africa Innovation Summit top innovators moving ahead after the successful summit of Kigali: Simbarashe Mhuriro shortlisted for the "Innovator of the Year" Award
Simbarashe is the founder and Managing Director of Oxygen Africa, a Zimbabwean renewable energy development company
In 2016, Simba was named as one of Africa's 30 most promising and inspirational young entrepreneurs in Africa by Forbes Magazine
KIGALI, Rwanda, July 10, 2018/APO Group/ --
Simbarashe Mhuriro, Founder & CEO of Oxygen Energy Commercial Rooftop Solar Solutions has been shortlisted by CNBC Africa and All Africa Buisness Leaders Awards partners for the Innovator of the Year category in the 8th All Africa Business Leader Awards in partnership with CNBC Africa (AABLA™) (http://aablawards.com).
About Simbarashe Mhuriro
Simbarashe is the founder and Managing Director of Oxygen Africa, a Zimbabwean renewable energy development company focused on commercial and industrial rooftop solar photovoltaic projects, as well as a second with Minerva Risk Advisors, a leading provider of risk management services, insurance and reinsurance brokerage and employee benefits consulting in Zimbabwe. In 2016, Simba was named as one of Africa's 30 most promising and inspirational young entrepreneurs in Africa by Forbes Magazine and also recognised by the Africa Youth Awards as one of 100 most Influential Young Africans of the year. Afk Insider magazine named him among 12 Most Promising African Entrepreneurs of 2016 whilst in 2017 Africa.com named him among 40 Africans Under 40 – Making It In Africa.
Distributed by APO Group on behalf of Africa Innovation Summit.
About the Africa Innovation Summit
The AIS (www.AfricaInnovationSummit.com) is an Africa-wide and home grown initiative aimed at harnessing the innovation potential of the continent. It aims to mobilize the people and, especially those with the 'power to act', including investors, the people with the ideas, the policy makers, the researchers and academics, the business community, the youth, as well as innovators and thinkers into a coalition for collective action to promote and build an enabling environment for innovation in Africa. The goal is to engage as many people as possible in order to build a broad constituency in support of innovation in Africa.
The AIS platform includes regular Summits to promote dialogue, facilitate exchange of best practices among stakeholders and African countries, showcase what is happening on the continent, and share lessons of experience. The platform also includes engaging with African researchers and scholars to undertake case studies to tease out lessons of experience in order to facilitate learning by stakeholders. The African Innovation Exhibit which is also part of the AIS provides a stage to showcase home-grown innovations and innovators on the continent, while the Hackathons will challenge the people to come up with solutions to specific problems.