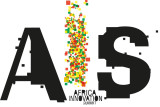 Multimedia content

Images

(1)

President of Cabo Verde, Jorge Carlos Fonseca calls for strong mobilization around the Africa Innovation Summit, Kigali 2018

Documents

(1)

President of Cabo Verde, Jorge Carlos Fonseca calls for strong mobilization around the Africa Innovation Summit, Kigali 2018
Source: Africa Innovation Summit |
President of Cabo Verde, Jorge Carlos Fonseca calls for strong mobilization around the Africa Innovation Summit, Kigali 2018
Jorge Carlos Fonseca has invited Africa's Development Partners as well as the major African Enterprises and Foundations to support the #AIS2018
Successful implementation of this initiative will help in the common fight against poverty and social inequalities
KIGALI, Rwanda, March 21, 2018/APO Group/ --
In a press release on March 1, 2018, the President of the Republic of Cabo Verde invites all African public and private decision-makers, researchers, innovators, entrepreneurs and start-ups to join the Africa Innovation Summit (www.AfricaInnovationSummit.com) and help in building a robust innovation ecosystem in Africa.
President Fonseca declared: "… I encourage you to take ownership of this initiative, ensuring its sustainability, so that it can be carried out in several countries of our continent in a regular and sustainable manner".
The President of Cabo Verde strongly believes that a "successful implementation of this initiative will help in the common fight against poverty and social inequalities, and will certainly accelerate the development process of African States".; and for that reason He has invited Africa's Development Partners as well as the major African Enterprises and Foundations to support the #AIS2018, and if possible contributing financially to the organization of event.
The full and original press release is available here: https://tinyurl.com/yd25clyy
Click here (www.AfricaInnovationSummit.com) for more information.
Distributed by APO Group on behalf of Africa Innovation Summit.