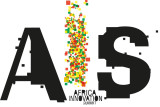 Multimedia content

Videos

(1)

Top In Business Bytes: Carlos Lopes on innovation

Images

(1)

AIS2018 Advisory Council Member Carlos Lopes on Innovation with "Top in Business Bytes"
Source: Africa Innovation Summit |
AIS2018 Advisory Council Member Carlos Lopes on Innovation with "Top in Business Bytes"
We should not be afraid of disruption - Carlos Lopes
KIGALI, Rwanda, March 14, 2018/APO Group/ --
Carlos Lopes (https://goo.gl/7RDZGH), AIS 2018 Advisory Council Member and Former Executive Secretary of the United Nations Economic Commission for Africa (UNECA), who will join the Africa Innovation Summit (www.AfricaInnovationSummit.com) from 6 to 8 June 2018 at Kigali, Rwanda, had shared his thoughts on the challenges and opportunities of innovation for Africa.
As he declared: "Innovation is of course something that comes with disruption. We should not be afraid of disruption. But at the same time disruption can be something that is not easy for governments to cope with. Particularly when you have an environment where unemployment is the number one preoccupation. So, we can see innovation sometimes as a threat to the established capacities that countries have to create in employment. But in fact, innovation also comes with incredible opportunities..." see the full interview here (https://goo.gl/Rcd6RX)!
Register Now! - https://goo.gl/qqRF3q
Distributed by APO Group on behalf of Africa Innovation Summit.
Facebook - https://goo.gl/fvdPMa
Twitter - https://goo.gl/6fqbaC
Website - www.AfricaInnovationSummit.com
LinkedIn - https://goo.gl/DFCibr
YouTube - https://goo.gl/kzWZNA
Mail - Info@AfricaInnovationSummit.com