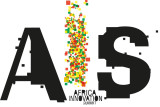 Multimedia content

Images

(1)

#AIS2018: William Asiko, CEO of Grow Africa, will moderate the workshop session on Transforming African Agriculture
Source: Africa Innovation Summit |
#AIS2018: William Asiko, CEO of Grow Africa, will moderate the workshop session on Transforming African Agriculture
Asiko brings strong experience through his work at Investment Climate Facility for Africa (ICF) in supporting dialogue between businesses and governments
KIGALI, Rwanda, April 12, 2018/APO Group/ --
Mr. Asiko from Grow Africa will be facilitating the workshop session on Transforming African Agriculture of June 6, 2018.
Grow Africa works to fulfil the ambitious goals set by African leaders to transform agriculture and achieve food security on the continent through increased investment, partnership and improvements to the enabling environment.
If you want to know more about the Challenge and Potential of African Agriculture, as well as the Path to Transformation through Innovation, please register now and join us at Kigali here: www.AfricaInnovationSummit.com
William Asiko is the Chief Executive Officer of Grow Africa, joins from the Investment Climate Facility for Africa (ICF), where he served as Chief Executive Officer from 2013 and from which he is currently in transition. Asiko brings strong experience through his work at ICF in supporting dialogue between businesses and governments that is at the heart of Grow Africa's mission to develop and support multi stakeholder platforms to accelerate responsible investment into African agriculture.
Previously, Asiko served as President of The Coca-Cola Africa Foundation and head of Public Affairs & Communications for Africa for The Coca-Cola Company, where he developed partnerships on sustainable agricultural value chains among other initiatives.
Distributed by APO Group on behalf of Africa Innovation Summit.