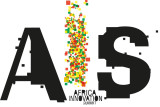 Multimedia content

Images

(1)

Ibrahim Assane Mayaki, CEO of @NEPAD Agency, will join the Africa Innovation Summit (#AIS2018) happening in Kigali from the 6th to 8th of June, 2018
Source: Africa Innovation Summit |
#AIS2018: Ibrahim Assane Mayaki, CEO of New Partnership for Africa's Development (NEPAD), will join the Africa Innovation Summit (#AIS2018) happening in Kigali from the 6th to 8th of June, 2018
Ibrahim Assane Mayaki was Prime Minister of Niger, from 1997 to 2000
KIGALI, Rwanda, April 6, 2018/APO Group/ --
Ibrahim Assane Mayaki, CEO of @NEPAD Agency, will join the Africa Innovation Summit (www.AfricaInnovationSummit.com) #AIS2018 (https://goo.gl/1kQfJj) happening in Kigali from the 6th to 8th of June, 2018.
Register Now www.AfricaInnovationSummit.com
Ibrahim Assane Mayaki was Prime Minister of Niger, from 1997 to 2000. Between 1996 and 1997 he was successively appointed Minister in charge of the African Integration and Cooperation and Minister of Foreign Affairs. He worked as a Professor of Public Administration in Niger and Venezuela. In August 2000, he set up the Analysis Center for Public Policy.
Distributed by APO Group on behalf of Africa Innovation Summit.