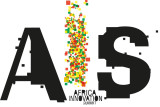 Multimedia content

Images

(1)

#AIS2018: Geraldine Joslyn Fraser-Moleketi, Former Special Envoy on Gender of the African Development Bank, will moderate the Panel on Gender and African Innovation Systems
Source: Africa Innovation Summit |
#AIS2018: Geraldine Joslyn Fraser-Moleketi, Former Special Envoy on Gender of the African Development Bank, will moderate the Panel on Gender and African Innovation Systems
She was also appointed by the Secretary General of the United Nations as a board member of the United Nations Institute for Training and Research
KIGALI, Rwanda, April 12, 2018/APO Group/ --
During #AIS2018, Mrs Fraser-Moleketi will be moderating the Lunch Panel on Gender and African Innovation Systems of June 8, 2018. Please register now and join us at Kigali here: www.AfricaInnovationSummit.com
Geraldine Joslyn Fraser-Moleketi was until recently, the Special Envoy on Gender of the African Development Bank. Previously, she occupied the position of the Director of the United Nations Development Programme's (UNDP) Democratic Governance Group, overseeing the organization's related strategic and policy work in 197 countries and territories around the globe.
She was also appointed by the Secretary General of the United Nations as a board member of the United Nations Institute for Training and Research. Prior to joining UNDP, she served successive terms as Minister for Public Service and Administration in South Africa (1999 to 2008) and as Minister for Welfare and Population Development (1996-1999).
Distributed by APO Group on behalf of Africa Innovation Summit.